Psalm 40 as our Measure during the Great Coronavirus Pandemic
Art Vincent M. Pangan, OP, M.A., SThL
As for your part, do not withhold your mercy from me, O LORD;
may your love and your truth always protect me.
For troubles without number surround me;
my sins have overtaken me, and I cannot see.

Psalm 40:11-12
INTRODUCTION
We are living in one of the most difficult epochs in world history. Perhaps no one ever imagined just a few months ago that the things that are now happening are even possible. Many countries are now in lockdown. Human mobility is extremely limited. There is suffering everywhere.
The coronavirus has crippled our lives. It has become a global scourge. The World Health Organization (WHO) has declared the coronavirus outbreak as a public health emergency in January 2020 and then a pandemic in March 2020 (Lambert 2020). The escalation of the outbreak from merely being a public health emergency to a global pandemic is extremely fast. From an epidemic that has started in a specific region in China, the virus has spread in almost all countries that has created a global disaster.
The effect is so great. Market economies have crashed. Stocks plummeted. Schools and universities indefinitely suspended classes. Labor and breadwinning are halted. People are contaminated by tens of thousands every day. Thousands have already died either through the disease or through poverty. We have never experienced anything like this before in the global scale. This is, indeed, a great pandemic.
In this short paper, we shall review the shadow that looms over the world as COVID-19 ravages and look closer at some glimmers of hope. These two are considered less in terms of sickness but on the effect of the pandemic to human dynamics. After that, we shall proceed to the God aspect of the matter and try to see with the lenses of spirituality and scholarship what is God telling us amid all these.
A good point of reference during this period is Psalm 40. It is a Psalm in times of great need. The Psalm is a good repository of prayers in the Bible. They are prayers from ancient Israelites addressing God with their very human concerns. With these prayers, ancient people of faith brought before God concrete things that affected them – their livelihood, their honor, their sadness, their joy, their triumphs, etc. The Psalms, whenever they are prayer wholehearted, while they bring us up to God, they also keep us grounded.
Hopefully, this reading and praying may do the same for us – to lift us up to God and to keep us grounded at the same time.
THE DARKNESS
A Brief Situationer
The events happened too fast. The outbreak of previously unknown virus but later identified as common to animals started in a seafood and poultry market in Wuhan, China in December 2019. The first cases may date back to 12 December 2019, but the WHO was only alerted by the Chinese government only on 31 December 2019 following the temporary closure of Huanan Seafood Market on 1 January 2020. Huanan Market sells animals from the wild who may have carried the virus. The virus was identified and named as Novel Coronavirus on 7 January 2020 and the first death occurred on 11 January 2020. The outbreak spread rapidly as nations announced in succession that the newly identified virus has reached their soil— 16 January 2020 (Japan), 21 January 2020 (USA) followed by Thailand, South Korea, and so on. WHO declared the outbreak a global health emergency on 31 January 2020. While deaths are continuously occurring in China, the first death outside Chinese territory was recorded in the Philippines on 3 February 2020. An entire cruise ship was quarantined in Japan for having passengers who tested positive with coronavirus on 5 February. The Chinese doctor who sounded the alarm on the virus died on 7 February 2020. The same virus that he discovered was the cause of his death. Italy, which has surpassed China in terms of number of cases and number of deaths, has experienced the pandemic's preliminary surge on 23 February 2020 (Al Jazeera 2020; CNN 2020; Taylor 2020).
In the Philippines, the President has proclaimed a community quarantine, a partial lockdown, of Metro Manila on 12 March 2020 which took effect on 17 March 2020. This community quarantine later became Enhanced Community quarantine Quarantine (ECQ) and was extended to the entire major island of Luzon (Philippine Gazette 2020). The other provinces followed suit. The provincial governments showed stronger political will in putting their territories into lockdown in comparison with the national government's ambiguous ECQ. For example, after having six 6 constituents who tested positive with the virus, Bulacan has declared a lockdown on 19 March 2020 (Lazaro, Regalado 2020); Tarlac has also declared a lockdown effective on 29 March 2020 after 4 four of its constituents tested positive (CNN Philippines 2020); Davao City, Davao del Norte, Davao de Oro, Davao Oriental, Davao del Sur and Davao Occidental have also closed their borders (Lazaro, Regalado 2020); Cebu, a major city in the Visayas, has also declared its own ECQ effective on 30 March 2020 (Abatayo 2020).
Despite under-testing and under-reporting, the figures of those contaminated and those who suffered death after contamination internationally and locally continue to dramatically rise.
Complacency and Lack of Foresight
As early as 24 February 2020, the the WHO has already been issuing warnings and calling out to governments to prepare for a possible global outbreak (Branswell 2020). Early on, it was apparent to some that a lockdown was one of the most plausible solution to the spread of the virus. However, few had implemented lockdown. China did implement a lockdownlockdown, but it can already be deemed too late. Its citizen already went travelling the world to celebrate the Chinese New Year on 25 January 2020, spreading the virus far and wide.
A good case to look at is Italy. Italy has the highest number of corona virusCOVID-19 cases and fatalities. It, even surpassed surpassing China. Italy thrives and lives through its tourism industry. It has the most air flights to and from China in the European Union (Duddu 2020). Italy has seen its first patients on 23 January and 6 February 2020. Then it suspended flights to and from China on 31 January 2020. The problem was it only suspended direct flights to and from ChinaChina, but the virus had another way of entering Italy through indirect connecting flights. Another patient was diagnosed in Codogno near Milan but the doctor at the local hospital sent the patient home on 14 February 2020, confident that it was only a case of ordinary flu (Guida 2020). Then, the virus spread. Because of the escalating number of cases, especially in the Lombard region, the Italian government declared a lockdown on 8 March 2020. Despite the lockdown, EU observer has gathered from a government source that about 20,000 people still go out of their homes without any valid reason (Saini 2020). To date, Italy has 86,498 recorded cases of the corona virus resulting to 9,134 deaths (worldometers 2020). The coronavirus outbreak in 27 other countries, mostly European, may also be traced back to Italy (Duddu 2020).
In the Philippines, the nation has seen its first cases as early 30 January 2020. These first cases were of Chinese nationals who were visiting the country. In spite ofDespite the many measures implemented by other nations to arrest the spread of the virus which the Philippine government may adopt, it dilly-dallied and resorted to political rhetorics. The first local who became positively contaminated was confirmed to be diagnosed on 6 March 2020 (Tan 2020). Safety measures did not come soon. The Health Secretary refused to ban incoming and outgoing trips to China, citing political reasons (Cepeda 2020). Despite the ECQ that has been proclaimed, Philippine Offshore Gaming Operations (POGOs), a form of casino operated and enjoyed by Chinese nationals in the Philippines continued its operations (Rivas 2020; Rosario 2020). The proclamations of the ECQ in different levels, from the presidential to the local politicians, were also criticized by many as ambiguous and unclear. In the Philippines, the most affected by the lockdowns and ECQs are the poor who eat only out of the day's labor. Mass testing is was not yet deemed necessary by the government, thus, was not implemented early on and is not seen as necessary by the government. The number of cases continues to escalate with the number of deaths. The number of recoveries is yet trickling from 5 to zero each day. But like in Italy, there are also some Filipinos who leave home even with the existing restrictions.
With the global situation, WHO has issued what appears like a very rare reprimand to world leaders saying that the governments could have prevented all these from happening had they acted two or one month earlier (Mulier, Gretler, & Kresge 2020).
In summary, world governments are not prepared to face a pandemic. But the other side of the coin is neither the is the populace is as is shown in some individual attitudes of non-cooperation among the civilians. If the governments and individual citizens do not change, the pandemic shall continue to surge.
Leadership Unmasked
The pandemic has unmasked the politics and forms of leaderships exercised from the international level to the very local ones. This part summarily gives a glimpse of how world leaders and Philippine leaders guided the people through the crisis.
A 33 year old33-year-old ophthalmologist in Wuhan, Dr. Li Wenliang, discovered a virus that looked like SARS in late December 2019. He alerted his fellow medical professionals about this so that there could be a communal study about the virus. When this reached the Chinese authoritiesauthorities, he was severely reprimanded and was commanded not to make false statements and spread rumors (Taylor 2020). He was literally silenced by his country's government. He was the one who was investigated instead of his claim about the new virus. Perhaps if the virus became the object of investigation instead of him at that early stage, this would not escalate to what the world is now presently experiencing. Dr. Li Wenliang eventually contracted the virus and succumbed to it on 7 February 2020. The case of Dr. Li opens the door to many questions: Why did the Chinese government silence him? Was it of sheer ignorance of the virus? Was it to hide the virus from the world so that there would be no panic? Or did the Chinese government know about it all along? Heaven knows.
On the international diplomatic level, there is an on-going blame game between the superpowers:, the US and China. When Beijing was busy covering up the news outburst of the pandemonium, international researchers on health wanted to go the China to study the newly discovered disease. They were denied access. Then there came mutual expulsion of Chinese and American journalists, first in the US because Washington suspected them as spies and then in China because the American journalists have painted a rather bad picture of the Chinese government. In this blame game between the two super powers, Singapore's Prime Minister Lee Hsien Loong needed to intervene saying that the endless tirade is not helping at all (Cohen, Marquardt, & Atwood 2020; Jaipragas 2020). In apparent exasperation, while praising the great capability of the two countries, given their resources and other cutting edges, the Singaporean Premier suggested that if the tensed situation still continuescontinues, the world needs to look for leadership elsewhere.
Apparently, there was also a trend in some of the leaders of playing cool at the early stage of the pandemonium. For example, US President Donald Trump was forewarned by the US Intelligence about the virus in January and February. He was dismissive and said one day the virus will just be gone like a miracle (Pilkington & McCarthy 2020; Smith 2020). Apparently, Trump made a conscious decision so as toto minimize the news' effect on the market. Because of this, the US government lost some weeks to accompany Americans in the precautionary preparations before the eventual landing of the virus and its disease on US soil.
What is painful and shocking is the statement of Wilbur Ross, US Commerce Secretary, in an interview. He said the corona outbreak is good for the US economy, this is said in the context of Chinese dominated production and largely Asian composition of workforce (Evelyn 2020).
The Philippine President is not outdone in this aspect by his American counterpart. While flaunting not-so-secret dalliance with China, President Duterte held a press conference on 3 February 2020 assuring everyone that everything is well in the country and that there is nothing to be extra fearful about the corona virus, even insinuating some are using the virus to foster sinophobiaSinophobia (Madarang 2020). In the subsequent addresses to the nation leading to the ECQ and even after, the Philippine present president would always be an apologist for China despite the superpower's encroachment to the sovereign territory of his country.
On the local level, some mayors are admired for their efforts while some are bashed for lack of them. In Italy, some mayors have become internet sensations in the way they enforced the lockdown in their municipalities. They have used several, often comic antics, in order to have their people stay put at home. The Gguardian has compiled several documentations of their working day along the streets of the territories and in their offices (Squires 2020). In the Philippines, the measures and aid implemented by the mayors of Manila and Pasig greatly outshine the efforts of the national government. While their cities are bewingbeing raged by the pandemic, they braved its dangers by courageously implementing structures and systems and reachingto reach out to their people. Their works are well- documented by theby the social media.
These examples are, of course, not exhaustive. But one could situate the world through its leaders. In sum, there are world leaders who prioritized market, economy, and politics before the health and safety of the its people. One could also appreciate the play of power and how a single early correct decision could have saved lives and prevented so many disastrous occurrences. The world has found itself in a very lamentable circumstance and it was leadled there by its leaders. The people of course, have a part to play.
Shadows
In the raging of the pandemic, the world has seen emerging shadows of humanity. Two of these are summarily tackled here: hoarding and sinophobia.
On the individual level, as the outbreak began, many parts of the world have seen the hoarding of goods. In the west, the most hoarded items from stores are the toilet papers. In the Philippines, the most hoarded items are the facemasks and alcohols. These items were normal commodities that have only become in demand during the outbreak. Hoarding, the excessive accumulation of item(s), is related to anxiety. It speaks of a deep internal gap that has tomust be filled in. Tthere is a deep feeling of panic and discomfort that need to be soothed and pacified by external material things. Hoarding shows the anxiety of the people for self-preservation in difficult times. People hoard what they see as essential for survival. It is very surprising, and indeed very interestingremarkably interesting, to reflect on why toilet papers and alcohols are the most hoarded commodities now surpassing even the demand for food.
Another is sinophobiaSinophobia. Sinophobia, a term derived from xenophobia or the fear of outsiders, is the feeling of fear and remorse towards the Chinese in the West. Simply put, it is the emerging anti-Chinese sentiment. Because South-East Asians have a mixture of Chinese heritage and have semblance in terms of physical features with the Chinese, they generally have pockets of experience of sinophobiaSinophobia in the western progressive countries.
Sinophobic feelings have been fueled by Trump supporters recently as the US president has called the covid19 COVID-19 pandemic as the Wuhan virus, Chinese virus, and the Chinese disease. The explanation is simple: the virus comes from Wuhan, China (Aratani 2020). Some viruses are named after the places of their origin like the Spanish flu, German Measles, Middle East Respiratory Syndrome or MERS, etc. (Justice 2020 gives a helpful list in apparent attempt to balance views on the "Wuhan virus" issue). The US Republican politicians, like Senator John Cornyn, defended Trump and insisted on calling covid19 COVID-19 as Wuhan or Chinese virus (Orbey 2020). It may appear that naming a virus from its place of origin is valid as some viruses in that past were named this way. However, the COVID-19covid19, being identified with China and with the claim from some in the US that it was deliberately spread by China, have some effects not only on the physical health but largely on the social and communal life of cosmopolitan inter-racial cities.
In the US, for example, those who have Southeast Asian decentdescent, especially with features close to the Chinese like Koreans, Japanese, Vietnamese, etc., have increasingly experienced being shunned, shamed, discriminated, and attacked verbally and physically by those of the Caucasians and the black. They get blamed for the appearance of the virus and for its spread. AlsoAlso, esoteric claims of Asians eating and having sex with exotic animals have spread (Mikkelson 2020). Asian- Americans have been randomly shouted at and humiliated in public, have been kicked, and punched by young people and even by law enforcers – regardless of their gender, age or nationalities as they would immediately be suspected as Chinese (Aratani 2020; Park 2020). Reading their personal experiences and violent encounters and knowing that these could possibly happen to them repeatedly is sickening and heart wrenching.
The experience of the Filipinos is no different. Filipinos have also been discriminated in other countries, especially those who have Chinese features. For example, a Filipino was punched in Italy just because he is Asian and is blamed for the virus (Mabasa 2020). Another, a Filipina OFW was punched in the nape on her way home from work in Milan because she was also mistaken as Chinese. But the Filipino-Chinese in the Philippines are also experiencing the same discrimination from their own countrymen. There are many social media postings from Filipino-Chinese lamenting their experiences of being discriminated in their own country by their fellow Filipinos. Col Tiu, a 17 year-old17-year-old Filipino-Chinese, has given a very sound yet emotional eye-opener from the perspective of their kind on the challenges that they encounter, experience and hurdle in the country (Tiu 2020).
Sinophobia has long been there even before the outbreak b. But it was developed and brought into a new aggressive level by the pandemic disease. As a form of cultural xenophobia, it is a psychological defense mechanism against invasion or sickness that comes from the Chinese race, or Asia at large. The feeling of fear of sickness and contamination may be an immediate reaction as the pandemic spreads. However, this must be processedprocessed, and races must not be generalized. In the experiencess of Asians in the West and of the Filipino Chinese in the Philippines, the accompanying distrust, hatred, and racial discrimination expressed in physical and verbal aggression are just unacceptable. It severs the communion of humanity by alienating one race from another. It is a grave fallacy to generalize, e.g. all Asians are virus carriers, etc., that affects views towards the other race, fomenting suspicions, distrust and creating a chain reaction of violence.
THE LIGHT
God Meets Us Where We Are
Where is God in the midst of all these?
Is God speaking with us?
If God is using this pandemic to speak with us, what is he saying?
Our overwhelming situation opens for us many floodgates of questions. A bishop in Mexico preached, "God is not only speaking with us. He is shouting at us! (GloriaTV 2020)" He is shouting at us because he has lost our attention by just merely speaking to us. He is shouting at us for we no longer hear his voice because we have created too much noise around us. He is shouting at us because we no longer want to listen. We are heading to an abyss and so God is shouting at us to stop us.
The Lord converses with us through the Sacred Scriptures. For some Biblical theologians, the most honest conversation between humanity and God is recorded in the Psalms (Nowell, 2012; Kellemen 2014). The Psalms are prayers of the ancient Israelites that are traditionally ascribed to David, the second king of the united kingdom of Israel. These prayers are very dialogical – they either speak to God or to the reader (Mandolfo 2002, 12-14). When we read the psalms, we hear several voices – the psalmist's voice, God's voice, the voice of our "enemies" and trials, and our voice. Sometimes these voices speak together in one psalm making the prayer a beautiful polyphony. What is wonderful in the psalms is that we find our voice in prayer – we find our voice addressing God in the hollowed and inspired words of the Scripture. And what is more wonderful is that we find the voice of God in the midst of what we are going through.
In addressing God through the Psalms, we are also invited to hear ourselves with the ears of God (Mathis 2020). God invites us to pray not only because he wants to hear us but because he also wants us to listen to ourselves as we address ourselves to him.
The Psalms are colorful prayers that are both artful and heartful. It is because they contain all the human emotions directed towards God – joy in triumph and restoration, rejoicing in salvation, anguish in defeat, mourning in death, anxiety in old age, lament in misfortune, pleas for help, praise for blessings, sober and sobering teachings, etcjust to name a few. The Psalms are like a thread that forms a beautiful and intricate tapestry in the Bible. They encompass and embrace human experience. The concerns in the Psalms that are raised up to the Lord are so concrete that sometimes, with a reader's colorful imagination, we could almost use all our senses as if we are present in the song. They are so concrete that we could all relate to what they sing about.
As the emotions flow in psalms, our emotions while reading them are sanctified and transformed. If we are joyful, our joy is transformed into a holy joy. If we are triumphant and victorious, our success is offered to God. Even our negative feelings are transformed – we become angry in a godly way, we become hopeful despite our desperation, etc. The psalm diverts our attention from the world's darkness to heavenly light.
Psalm 40 is a biblical song that we could use as a prayer, a point of reflection, a guide, an anchor of hope in this time of a pandemonium. It is a psalm of lament, a prayer of someone who is in desperate need – so much like all of us today.
PSALM 40 (New Jerusalem Bible)

1 I waited and waited for Yahweh,

now at last he has stooped to me

and heard my cry for help.

2 He has pulled me out of the horrible pit,

out of the slough of the marsh,

has settled my feet on a rock

and steadied my steps.

3 He has put a new song in my mouth,

a song of praise to our God;

dread will seize many at the sight,

and they will put their trust in Yahweh.

4 Happy the man

who puts his trust in Yahweh,

and does not side with rebels

who stray after false gods..


5 How many wonders you have done for us,

Yahweh, my God!

How many plans you have made for us;

you have no equal!

I want to proclaim them, again and again,

but they are more than I can count.

6 You, who wanted no sacrifice or oblation,

opened b my ear,

you asked no holocaust or sacrifice for sin;

7then I said, 'Here I am! I am coming!'

In the scroll of the book am I not commanded to obey your will?

8My God, I have always loved your Law

from the depths of my being.


9 I have always proclaimed the righteousness of Yahweh

in the Great Assembly;

nor do I mean to stop proclaiming,

as you know well.


10 I have never kept your righteousness to myself,

but have spoken of your faithfulness and saving help;

I have made no secret of your love

and faithfulness in the Great Assembly.

11 For your part, Yahweh, do not withhold

your kindness from me!

May your love and faithfulness

constantly preserve me.


12 More misfortunes beset me

than I can count,

my sins close in on me

until I can hardly see,

they outnumber the hairs on my head;

my courage is running out.

13 Oh come and rescue me, Yahweh,

Yahweh come quickly and help me!

14 Shame and dishonour on all

who are out to kill, to destroy me!

Down with them!

Disgrace on those who enjoy my misfortune!

15May they be aghast with shame,

those who say to me, 'Ahal Ahal'

16 But joy and gladness

for all who seek you!

To all who love your saving power

give constant cause to say, 'God is great!'

17 To me, poor wretch,

come quickly, Lord!
My helper, my saviour, my God,

come and do not delay!
Reading The Psalm As The Psalmist
We shall treat the psalm as a "revelatory text" (Schneiders 1999/2016). This means a simple biblical text contains layers of revelation in terms of history, literature, and faith. We shall reflect on the biblical passage as it reveals God to us while revealing the faith of the ancient believer who wrote it. It also reveals to us our own faith reflected in the text. The scriptural passage is read as sacred that both informs and transforms the faith. The biblical passage is effective and transformative, and not only informative, when it is approached with faith by the reader.
The reading of the text, therefore, is necessarily a prayerful reading. A prayerful reading of the psalm is eventful as we find its relevance as individuals and as a human community in our present worldwide crisis. As a sacred text, we hold in faith that the psalm is an inspired prayer. This means God inspired the psalmist and guided him in the composition and praying of the psalm. In this way, we see how God himself was involved in the formation of the psalm making it a prayer that God himself composed so that we could pray to him.
As we go through Psalm 40, we shall use the term "psalmist". As we use this term, we shall pertain to the ancient psalmist who composed this prayer-song out of his own personal experience and the experience of his community. Also, as we use this term, we pertain to anyone who use this psalm as his/her personal prayer during these times of great tribulation. We pertain to them both at the same time when we use this term. The ancient psalmist and the contemporary supplicant converge together and pray as one in this psalm. There is a perfect fusion of horizons as the ancient psalmist and the contemporary supplicant find themselves in situations of trial as they psalm is prayed.
We Remember, We Celebrate, We Believe
The psalm begins with recounting memories. These memories fortify him in his conviction in approaching the Lord and in his trust that he will always go unanswered. And what does he remember? He remembers how Ggod has helped him in the past and it is his hope that God will help him also in his present situation.
Remembering his former misery, Psalm 40 describes the place where the psalmist found himself as "the pit". This reflects the way Joseph, one of the sons of Jacob, finds himself when his brothers who turned against him ganged up together (Genesis 37). It is a place of entrapment, of being framed up, of helplessness, and of danger. New Testament allude to the pit as a metaphor for hell – the detestable abode of demons in which the demons do not even want to dwell (Luke 8:13; Revelations 11:7; 17:8; 20:1,3). The psalmist then recalls how he was in a hellish condition.
But not only that. The psalmist was not only trapped in a pit. The pit where he was was also filled with miry clay. This means he was in a slippery situation, a situation where he could not help himself because climbing on the rocky walls of the pit would just bring him to an eventual fall which would be more painful and deadly. But staying in the pit would mean he would be just waiting for his death without effort because the miry clay tends to rise especially in times of flashfloods.
A pit is dangerous in the Holy Land. In the deserts of Arabah and the Negev, even if the soil is parched and the land is dry, even if the sun is up in its burning heat, if the highlands experience heavy rain, there a flashflood is inevitable. Flashfloods always come as a surprise and it does not come in trickle abut in strong unforeseeable torrents. To be trapped in a pit, therefore, is to be sure of death by drowning and by being buried alive in sand and rocks that the flashflood brings.
The psalmist found himself in a very difficultan exceedingly difficult situation in which he could not help himself. The intervention of someone out of the pit was the only necessary solution. And, the Lord intervened. But it took some time before he did so.
Waiting For the Lord
The psalm begins by proclaiming that he has waited— . He has waited for the Lord. And his is not just a simple act of waiting but waiting with patience. The psalmist announces that he waited patiently for the Lord.
Come to think of it. , weWe always associate patience with the Lord. But now in this psalm, the patient one is the psalmist and the virtue of patience is accorded to the Lord. This means that there is a considerable amount of time from the moment the psalmist addressed himself to the Lord until the Lord gave his response.
Even though the waiting was great and long and his suffering and anxiety in the pit was intense, the psalmist continued to believe, to hope, and to pray. There is a benefit of waiting for the Lord. In waiting for the Lord, faith is professed in the sense that one recognizes that there are simply things that are beyond human powers. And these things we are the things that we put into the hands of God and entrust fully to him.
There are times that we run out of patience when we are waiting. And when we become impatient, we do things that can be reckless. Waiting is a test of one's faith. The waiting time is a ripening time. It is when our faith matures and becomes sweet. If we truly have trust on someone we are awaiting, then we are sure of his coming – no matter how long we wait.
It is difficult for us to wait. We are very used to instant things. In our developed sense of entitlement and value for money, we expect everyone to be quick and efficient. We always expect a troubleshooter to be always available for us at the other end of the line. Many of us see waiting as a waste of time. One always has something to do and to move. Our lifestyle has formed us to be exacting and demanding – on others, on ourselves, and on God.
Why do we have to wait? Is God still busy elsewhere that he could not attend to us? Does God have priorities and we are a long way down the list?
God always has a reason for our waiting. God does not make us wait because he has abandoned us nor because he has other priorities. God makes us wait because our waiting has a purpose and perhaps, he only responds until we realize the purpose for our waiting.
Psalm 40:5 itself speaks of God's plans. God has a purpose for everything and the psalmist marvels at how the Lord unfolds his plan in the life of the people. The psalmist can only marvel in awe because the plans of the Lord for him are far greater than anything that he could plan for himself. He only has to wait and be patient as the Lord is quietly at work.
The Bbible has a deep spirituality of waiting (Nouwen 1987). The biblical sense of spiritual waiting is not a passive waiting in the sense of "just sit there and wait for something to happen". The biblical spirituality of waiting is an active waiting. Waiting is an inward movement, a deepening. It is the creation of an internal space for the grace to be received. The greater the internal space, the greater the grace. Our problem is internalization. We seldom go within. We escape the silence of waiting and we abhor waiting because of the silence it demands. We fill silence with music – loud music – and we pass our time by moving and moving bringing ourselves nowhere.
Active Waiting
Have a moment of silence each day to reflect on past experiences of God's grace and generosity
Go back to moments when God seemed silent and absent only to realize that he has his own plans for you
Pray in rhythmic repetition Psalm 14:11: "Do not withhold your mercy from me, O LORD; may your love and your truth always protect me"
Be assured that God listens and you are not alone
God's Action
In rescuing the psalmist from the pit of miry clay, God inclined and stooped down. God is someone who does not bother to stoop down. God is a stooping God. Many of the Psalms (e.g. 34 and 113) portray him stooping down despite his loftiness and stature. And he stoops down to reach out to lowly humanity. Every time the Lord stoops down, his stooping has a salvific effect on humanity.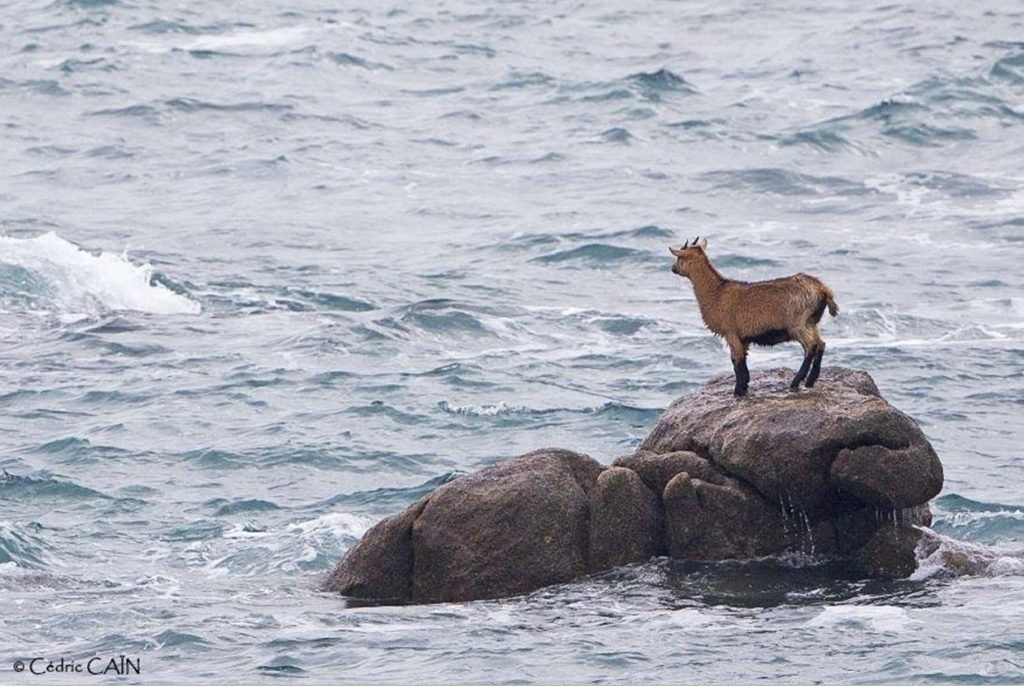 When God rescued the psalmist from the pit with miry clay, the Lord has set him on a rock. This is a powerful metaphor of safety in contrast with the pit and miry clay as metaphors for danger. If the pit is a place where life is threatened because there can always be a flash flood in the desert lowlands whenever the highlands experience rain, a high heavy rock that cannot be carried away by the torrential floods is the place of safety.
The psalms are replete with the metaphor of the rock as a place of security (Psalms 18, 28, 62, 71, 89, 95, and 144). A rock is durable, strong, and unmoved. Whatever is thrown to the rock is crushed. This means the Lord brings us up to where nothing can be against us. He gives us a sure footing that cannot be overwhelmed and cannot be shaken. He brings us above the floods of our adversities, our problems, our enemies – even above the pandemic.
God puts the psalmist above a rock, in a place of security. But being put there demands patience as well to wait until the flood subsides.
Obliging God
Verses 3-7 in the psalm are stanzas of praise for the Lord who helps. Every time the psalmist experiences the loving help of God, he experiences an impetus to sing to him a new song. A new song evokes a new turn in their relationship. With every new experience of God's help, the psalmist's relationship with him grows deeper and deeper.
Verses 4, 8-10 tells us about the psalmist. These verses are the core and the firm grounding of the psalmist's confidence in approaching the Lord. The psalmist approaches the Lord in supplication. In fact, as he begins the psalm with an affectionate remembrance of the help he experienced from God, he also laments as he goes through the psalm. As one goes through the text, one may be surprised in the middle of the psalm and realize that this is not a praise psalm as one could have predicted at the beginning. This is actually a supplicatory lament psalm. The psalmist is again in straits. He is experiencing danger anew. He feels helpless once again – like being trapped in pit with miry clay. But even if he is in danger, even if he is lamenting, he is remains hopeful.
The psalmist is hopeful not because of his previous experiences of God's help. Yes, God has helped him in the past. God has shown himself a benevolent helper. His help saved his life in ways that are beyond expectation. But the psalmist is not hopeful because of that. The psalmist is hopefulhopeful, and he is very sure that the Lord will really come to his help. His confidence is great that he speaks to God in an imperative voice – almost commanding God to rise and intervene. Indeed, the psalmist is obliging God.
The psalmist is so confident because he is sure that he has fulfilled his part of the covenant. First, in v. 4 he said how happy is the man who trusts in the Lord and does not trust with rebels – his fellowmen. His declaration is reflective of himself. He has trusted in the Lord more than any other. He has trusted in the Lord and not in his fellowmen who can mislead him. Trust in the Lord is one of the prevalent themes in the Psalms (especially Psalms 1, 40, 108, 118, 146). Being led by fellowmen in many ways brings the faithful astray. Trust in men may cloud judgment through the influence that one may exercise over the other. This brings us to the second point: the perfect guide for those who are faithful to God is not men but his law. And so, the psalmist proclaims that he is always obedient to the will God and that he loves his law from the depths of his being (v.8). The psalmist loves God's law because it is God's gift. It is given by him and it is taught by him. It is a part of God's revelation. He has given it to give order to the life of his people. Faith has a moral dimension to it. We cannot say that we love God but do not obey his commandments. If we profess our faith in God, there is a moral standard that we should follow and that is the law that he has given. The love of the law of the Lord is a theme of many Psalms psalms especially Psalm 119. Lastly, the psalmist is confident in calling out to the Lord because he has always proclaimed the righteousness of God (vv. 9-10). The proclamation of the righteousness of God is also a theme in many of the psalms like Psalms 35, 50 and 97. The righteousness of God is his just judgment. It is his wisdom manifested in his relationship with his creation. The psalmist of Psalm 40 elucidates that the righteousness of God is his faithfulness and saving help (v. 10). This means because God is righteous, he is faithful and will not break his covenant. Because God is righteous, he will always extend his saving help to those who are faithful to him. In his righteousness and justice, God is faithful to those who are faithful to him.
The psalmist has the nerve to call out to God, even to the extent of almost commanding God because he has done his part. The Jerusalem Bible catches this point by adding "for your part" in v.11 even if the phrase does not appear in original Hebrew. The Jerusalem Bible has correctly expressed the sense of scripture in its translation. Verse 11 states, "For your part, Yahweh, do not withhold your kindness from me!" Verse 11 is the crux of the psalm. From vv. 1-10, the psalmist celebrates God's kindness and his blessed life of following the Lord. Verse 11 is the petition. Then vv. 12-18 is the lament and reason for the petition.
In v. 11, the psalmist obliges the Lord to do his part. The psalmist is very confidentgreatly confident that he has been faithful and has kept the part of the covenant. Now that he is helpless once again, he tells the Lord that things are just out of his hands and it is time the Lord also keep his part of the covenant and that is to rescue his people. The covenant is the establishment of a relationship between God and the people. The covenant is simple: "I am your God and you are my people" (Genesis 17:7; Exodus 6:7)". It is a total exchange of self – God has given himself and his people have given themselves also to him. In trusting in God, in obeying his will, and in proclaiming God's righteousness, the psalmist has truly lived a life belonging to the Lord. The Lord truly owned his life and psalmist manifested this belonging to the Lord by his constancy. The psalmist is very sure about this. Now the psalmist reminds the Lord that he belongs to the psalmist too. He is his God, his faithful God who will always keep his part of the covenant relationship.
This is an exceptionally good point of reference and reflection for us as the pandemic is raging in our midst and and as we call out to the Lord storming heaven with our prayers. As we pray and say, "Do not withhold your compassion from us" let us ask ourselves:
Have we kept our part of the covenant?
Have we really trusted in the Lord more than anyone else?
Have we really obeyed his will and kept his law, or have we just lived our lives being laws to ourselves?
Have we proclaimed God's righteousness?
If not, then how can we oblige God to hear us and bring us out of the pit which we have dug for ourselves?
Lamenting Properly Will Bring Us Healing
As the psalmist waits for God's answer to his call, he spends the rest of the prayer song in lament. The ancient Israelites were good at expressing their feelings. When they were victorious, they gathered togethergathered to celebrate. They sang together and even danced together. When they were defeated and they feel overwhelmed, they gathered togethergathered and together they lamented. In fact, many of the psalms are personal and collective prayers of lament.
Perhaps it was easier for the ancient Israelites to lament than us, especially Filipinos. The contemporary Filipinos, when they are overwhelmed and are in the midst of a lamentable situation, they make fun of it. For Filipino politicians, a good barometer in measuring pubicpublic sentiment is the news paper and social media caricatures. When the Filipino people get angry and become anxious about it, they make fun at it. They make it a piece of joke. They laugh at the expense of the person they are angry with. But the fun is the kind that brings hurt with the laughter.
There are times, in our effort to stay positive, we just quickly go through our difficulties and accept them as quickly as possible. We turn a blind eye dismissing discomforts, licking our wounds, and telling ourselves in fatalistic acceptance, "Ganyan talaga. Wala na tayong magagawa. Tanggapin nalang natin." There is a great effort in the midst of discomfort and emotional burden to immediately "move on". But, is it not a way of escape that makes us not resolve anything, especially matters within?
In addition, it is also difficult to lament in these difficult times because we cannot have a proper funeral for our fallen. They need to be hastily buried for fear of contagion. There areare no proper mourning, no proper closures, and no proper farewells. There seems like a lump in our throats choking us in our sadness. And What is making it even harder is that we find ourselves isolated from each other.
Lament is healthy. Lament is an inward process of coming to terms with the grief of a loss, with the wounds of our experience, with the burden of sorrow. Unless we lament, we will not truly move on, we will not truly let go, we are not truly healed.
Perhaps, God will only answer if we lament properly. And perhaps God's true answer is the healing that our lament can bring as we go through all these.
For the Educators: Challenging Times Ahead
Why am I sharing this with educators? Because after the worldwide raging of the coronavirus we will never be the same again –and we must never be the same again. After reviewing our situation, it is very cleartruly clear that the true problem is the way we are and the what we used to be. We now need to be more serious about our environment. The pandemic is an unexpected act of nature. We now need to be more serious about our governments. Look at how we find ourselves. . We deserve a better service; but now more than ever, we need to be formed more deeply as a community and as a nation. We need to be more serious about our relationship with God. Remembering him only in times of need will never do. That is shallow. The Sacred Scripture, especially Psalm 40 demands that we be constant in our faithfulness to him. But if after all these, we'dwe would go back to normal and are unchanged, then there is a greater pandemic than coronavirus. And it is us.— us.
The educators have a special role in forming our nation and the rest of humanity. This point needs no further elaboration. From henceforth, educators need to work harder to change the course of human history. To borrow once again the words of a Latin American bishop, "The Lord is not speaking – he is shouting!" Because we have been missing to hear him all along and are now heading into the pit. And we can only call out to him as we fall to save us. If only we obeyed his will, loved his law, and proclaimed his faithfulness. If only… . then Then we can oblige him.
Educators in every field can reorient the rest of us, the entire humanity, to from the values of going back to God and to the moral demands of one's faith. This entails re-orienting the way they educate as well. It is an arduous task that in the future will prove worthwhile.
REFERENCES
Abatayo, Rasalie. "Cebu on 'Lockdown' Starting Monday." Cebu Daily News Cebu on Lockdown Starting Monday Comments, cebudailynews.inquirer.net/297489/cebu-on-lockdown-starting-monday.
Al Jazeera. "Timeline: How the New Coronavirus Spread." China News | Al Jazeera, Al Jazeera, 25 Mar. 2020, www.aljazeera.com/news/2020/01/timeline-china-coronavirus-spread-200126061554884.html.
Al Jazeera. "Reports of Anti-Chinese Bias in Philippines over Coronavirus." Philippines News | Al Jazeera, Al Jazeera, 4 Feb. 2020, www.aljazeera.com/news/2020/02/reports-anti-chinese-views-philippines-coronavirus-200204083925329.html.
Aratani, Lauren. "'Coughing While Asian': Living in Fear as Racism Feeds off Coronavirus Panic." The Guardian, Guardian News and Media, 24 Mar. 2020, www.theguardian.com/world/2020/mar/24/coronavirus-us-asian-americans-racism.
Artida, Rodney. "Filipino mistaken as Chinese punched in the face in Italy." The Filipino Times, 27 Feb. 2020, https://filipinotimes.net/news/2020/02/27/watch-filipino-mistaken-chinese-punched-face-italy/?__cf_chl_jschl_tk__=54c3da3c3453f3473ff633a4ebb95a3ffcdffc56-1585660830-0-ATJPOueOlaIw9WXGJeGwuVYCLdywBo1ZUrcfbk5DKVbmtI7LmiiCX4PUbj1dzS_Kx7IiP8iX2Y9Z39-vZ2s9KwrUX6PrHU1O7vayXDckCPndU1xGqN3v-Yeg9XEI0mbuEYOzH2L7NZY8uLQaZV53u-jiW1q3_GpSa_AS6-2JYwRvmbkVHY-Fj43ZUE4_YPSTzHe8CtSJ7luvlU0-7-OmwG0X1BVuN58gO27AFFE_Ha99T5RY-kKf2kf9cJnorUiWrP3-Ka5Xb1m3IRFvHxlNu8rWTmHSf6Uyem-fFK3pcupVX3IQ22FUjVntouvDMC-L6fkDkViZ1M00OWKSld1juQqXBQUCpVAmJWzMsUYTqmnq
Branswell, Helen. "WHO Tells Countries to Prepare for Possibility of a Coronavirus Pandemic." STAT, 25 Feb. 2020, www.statnews.com/2020/02/24/who-tells-countries-prepare-coronavirus-pandemic-too-soon-to-make-call/.
Cepeda, Mara. "Even with Coronavirus Scare, No Mainland Chinese Travel Ban for Now – Duque." Rappler, www.rappler.com/nation/250506-coronavirus-scare-travel-ban-mainland-chinese-not-for-now-duque.
Cohen, Zachary, et al. "Blame Game Escalates between US and China over Coronavirus Disinformation." CNN, Cable News Network, 25 Mar. 2020, edition.cnn.com/2020/03/24/politics/us-china-coronavirus-disinformation-campaign/index.html.
"Coronavirus Cases:" Worldometer, www.worldometers.info/coronavirus/.
"Coronavirus Outbreak Timeline Fast Facts." CNN, Cable News Network, 26 Mar. 2020, edition.cnn.com/2020/02/06/health/wuhan-coronavirus-timeline-fast-facts/index.html.
Coronavirus: Filipino Mistaken as Chinese, Gets Punched in Italy, MSN News, www.msn.com/en-ph/news/world/coronavirus-filipino-mistaken-as-chinese-gets-punched-in-italy/ar-BB10x2jn?ocid=st.
Davies, Nicola. "The Psychology of Hoarding Disorder: Approaches for Treatment." Psychiatry Advisor, 28 Jan. 2019, www.psychiatryadvisor.com/home/topics/anxiety/obsessive-compulsive-and-related-disorders/the-psychology-of-hoarding-disorder-approaches-for-treatment/.
Duddu, Praveen, and Praveen. "Coronavirus in Italy: Outbreak, Measures and Impact." Pharmaceutical Technology, 23 Mar. 2020, www.pharmaceutical-technology.com/features/covid-19-italy-coronavirus-deaths-measures-airports-tourism/.
Guida, Michaelangelo. "ANALYSIS – Italy: Coronavirus Trauma." AnadoluAjans?, www.aa.com.tr/en/analysis/analysis-italy-coronavirus-trauma/1770016.
Jantz, Gregory L. "The Psychology Behind Hoarding." Psychology Today, Sussex Publishers, 5 Sept. 2014, www.psychologytoday.com/us/blog/hope-relationships/201409/the-psychology-behind-hoarding.
Jaipragas, Bhavan. "Singapore PM Calls for End to US-China Coronavirus Blame Game." South China Morning Post, 30 Mar. 2020, www.scmp.com/news/asia/southeast-asia/article/3077479/coronavirus-singapore-pm-calls-end-us-china-blame-game.
Justice, Tristan. "17 Diseases Named After Places Or People." The Federalist, 13 Mar. 2020, thefederalist.com/2020/03/13/17-diseases-named-after-places-or-people/.
Kellemen, Robert W. Psalms: How to have Honest Conversations with God. Indiana: RPM Ministries, 2014.
Lambert, Jonathan. "What WHO Calling the Coronavirus Outbreak a Pandemic Means." Science News, 11 Mar. 2020, www.sciencenews.org/article/coronavirus-outbreak-who-pandemic.
Lazaro, Ramon Efren, and Edith Regalado. "Bulacan on Lockdown; Davao Closes Borders Due to COVID-19." Bulacan on Lockdown; Davao Closes Borders Due to COVID-19, Philipppine Star, www.philstar.com/headlines/2020/03/19/2002003/bulacan-lockdown-davao-closes-borders-due-covid-19.
Madarang, Catalina Ricci S. "Days after Confirmed NCoV Cases, Duterte Spoke about the Alarm and Defended China." Interaksyon, 4 Feb. 2020, www.interaksyon.com/politics-issues/2020/02/04/161356/duterte-novel-coronavirus-china-xenophobia/.
Mabasa, Roy. "PH to Raise Issue of Discrimination, Violence over Coronavirus Fears." Manila Bulletin News, news.mb.com.ph/2020/03/04/ph-to-raise-issue-of-discrimination-violence-over-coronavirus-fears/.
Mandolfo, Carleen. God in the Dock: Dialogic Tension in the Psalm of Lament. Continuum International Publishing Group, 2002.
Mikkelson, David. "Did a Coronavirus Bulletin Warn Against Unprotected Sex with Farm Animals?" Snopes.com, www.snopes.com/fact-check/coronavirus-bulletin-farm-animals/.
Mulier, Thomas, et al. "WHO Issues a Rare Public Scolding, Saying Countries Wasting Time." Bloomberg.com, Bloomberg, www.bloomberg.com/news/articles/2020-03-25/countries-should-stop-wasting-time-and-fight-virus-who-says.
News, ABS-CBN. "Palace Tells Filipinos to Be Calm, Don't Discriminate as New Coronavirus Spreads." ABS, 1 Feb. 2020, news.abs-cbn.com/news/02/01/20/palace-tells-filipinos-to-be-calm-dont-discriminate-as-new-coronavirus-spreads.
Nouwen, Henri J. M. A Spirituality of Waiting. Upper Room, 1987.
Nowell, Irene. Pleading, Cursing, Praising: Conversing with God through the Psalms. Collegeville, Minnesota: Liturgical Press, 2013.
Orbey, Eren. "Trump's 'Chinese Virus' and What's at Stake in the Coronavirus's Name." The New Yorker, The New Yorker, 26 Mar. 2020, www.newyorker.com/culture/cultural-comment/whats-at-stake-in-a-viruss-name.
Park, Ed. "Confronting Anti-Asian Discrimination During the Coronavirus Crisis." The New Yorker, The New Yorker, 18 Mar. 2020, www.newyorker.com/culture/culture-desk/confronting-anti-asian-discrimination-during-the-coronavirus-crisis.
Pike, Julie. "Speaking of Psychology: Why People Hoard." American Psychological Association, American Psychological Association, www.apa.org/research/action/speaking-of-psychology/hoarding.
Pilkington, Ed, and Tom McCarthy. "The Missing Six Weeks: How Trump Failed the Biggest Test of His Life." The Guardian, Guardian News and Media, 28 Mar. 2020, www.theguardian.com/us-news/2020/mar/28/trump-coronavirus-politics-us-health-disaster.
Rivas, Ralf. "Coronavirus Stops Bingo and Casinos, POGOs Remain Open." Rappler, www.rappler.com/business/254592-coronavirus-stops-bingo-casinos-pogos-open-pagcor.
Saini, Valentina. "Coronavirus: Lessons from Italy." EUobserver, euobserver.com/coronavirus/147753.
Sison, Shakira. "The Problem with Filipino Resilience." Rappler, www.rappler.com/move-ph/ispeak/73433-problem-filipino-resilience.
Smith, David. "Trump Dismisses Report on Early Coronavirus Warnings as 'Inaccurate'." The Guardian, Guardian News and Media, 21 Mar. 2020, www.theguardian.com/world/2020/mar/21/trump-us-coronavirus-warning-china.
Schneiders, Sandra Marie. The Revelatory Text: Interpreting the New Testament as Sacred Scripture. Liturgical Press, 2016.
Squires, Nick. "Italy Mayors Become Global Hits after Viral Videos Enforcing Lockdown." The Telegraph, Telegraph Media Group, 28 Mar. 2020, www.telegraph.co.uk/news/2020/03/28/italy-mayors-become-global-celebs-viral-videos-enforcing-lockdown/.
Tan, Lara. "Philippines Records Its First Local Case of Coronavirus." Cnn, cnnphilippines.com/news/2020/3/6/Philippines-coronavirus-local-case.html?fbclid=IwAR0pz0rw52A9zYeL4jEJimr4pFe1vklDHackQBw9OyzPwDaE6i_TgRd1Pfk.
Taylor, Derrick Bryson. "A Timeline of the Coronavirus." The New York Times, The New York Times, 13 Feb. 2020, www.nytimes.com/article/coronavirus-timeline.html.
The Jerusalem Bible. London: Darton, Longman & Todd.
Tiu, Col. "[OPINION] A Chinese-Filipino Teen Speaks out on Racism and the Coronavirus." Rappler, www.rappler.com/move-ph/ispeak/250953-opinion-chinese-filipino-teen-racism-coronavirus.
Updates On Novel Coronavirus Disease (Covid-19), Department of Health, Republic of the Philippines , www.doh.gov.ph/2019-nCoV.Villanueva, Federico. "Lament In A Time of Pandemic." OMF Literature, OMF Literature, 2 Apr. 2020, omflit.com/blog/2020/4/2/lament-in-a-time-of-pandemic?fbclid=IwAR394-0aWbpO8RndGqQ2vTusfabbkNO_V0b8E-ajzHqKFy3YaTByEqiYfOA.